March 1, 2021
Uras-powered Vibro Feeder perfect for the mining industry
Just look at this majestic creature – it's a beauty! 2.4 meters by 2.4 meters, we sold this vibrating feeder to a customer to feed 1,800 tons/hour of coke, limestone, iron ore and other materials in a long string of processes. However, its large size can also be a huge detriment if care isn't taken in its construction.
❗️ Larger trough means higher chance of bending and breaking, so we strengthened the trough along with the spring mount with a heat process called annealing.
❗️Larger machine can mean larger vibrations being sent directly to your poor factory floor. That's why it's suspended by vibration-proof springs to prevent vibrations from traveling to the floor.
❗️Receiving such a large amount of material in a short amount of time can damage the tray, so special ceramic lining (19mm thickness) is set to absorb the impact.
We don't know if bigger is better, but bigger equipment can definitely come with problems that might not come around in smaller models.  Luckily the engineers at UTC can identify potential issues like this, and everything is set and ready to go before shipping.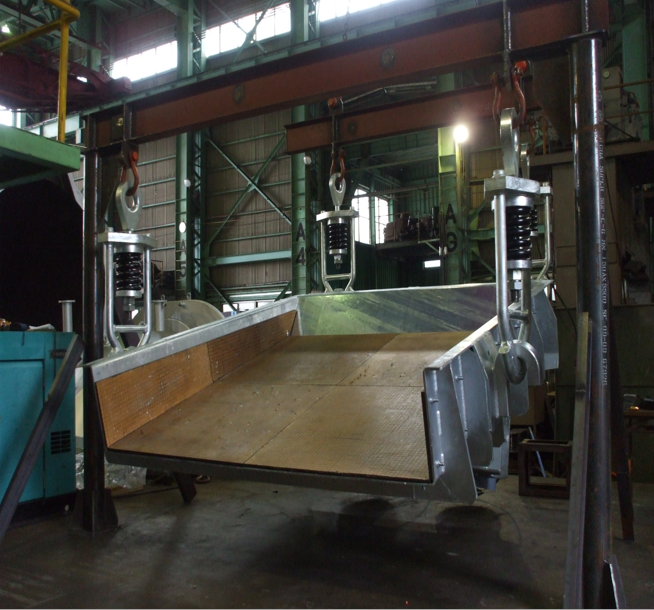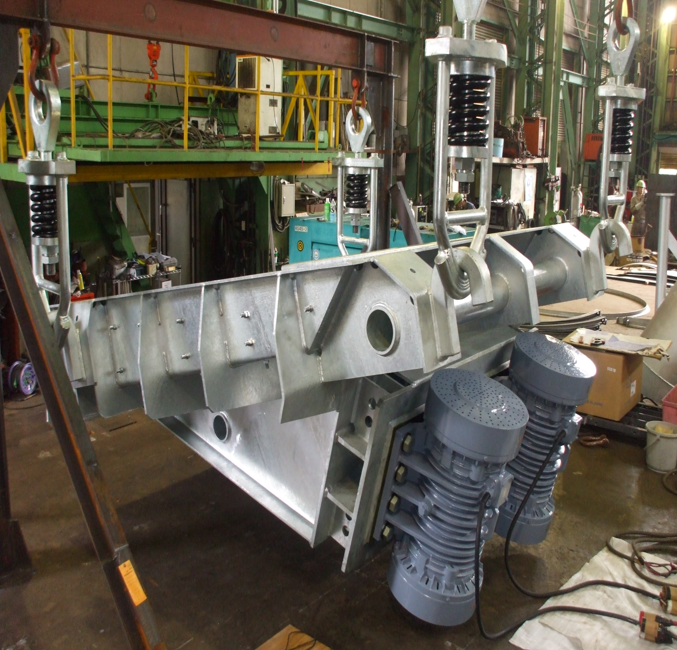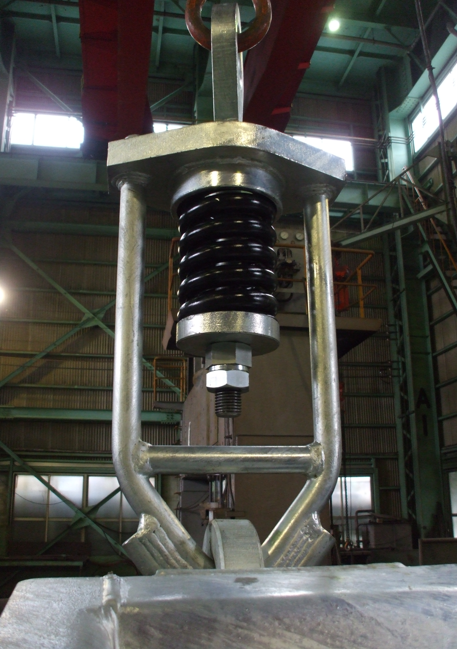 February 15, 2021
Double Deck Screen Allows for Multidirectional Coke Screening
Why adjust your entire layout to fit our machine, when we can adjust our machine to fit your layout!  A client from the mining industry required a double deck separator with three levels of screening to separate coke along with miscellaneous ore, but the processes being fed into had quite a bit of distance between them.  So, our engineers had the idea to attach long pipes to the outputs using u-bolts.  The pipes are connected directly to the frame of the machine to prevent any damage that could be caused by vibration.  This solved our customer's problem, and also produced a pretty fantastic looking machine at the same time.
The drive units used are two 6-pole, 220V / 60Hz KEE-18-6CW Uras Vibrators, ensuring high reliability and low-maintenance.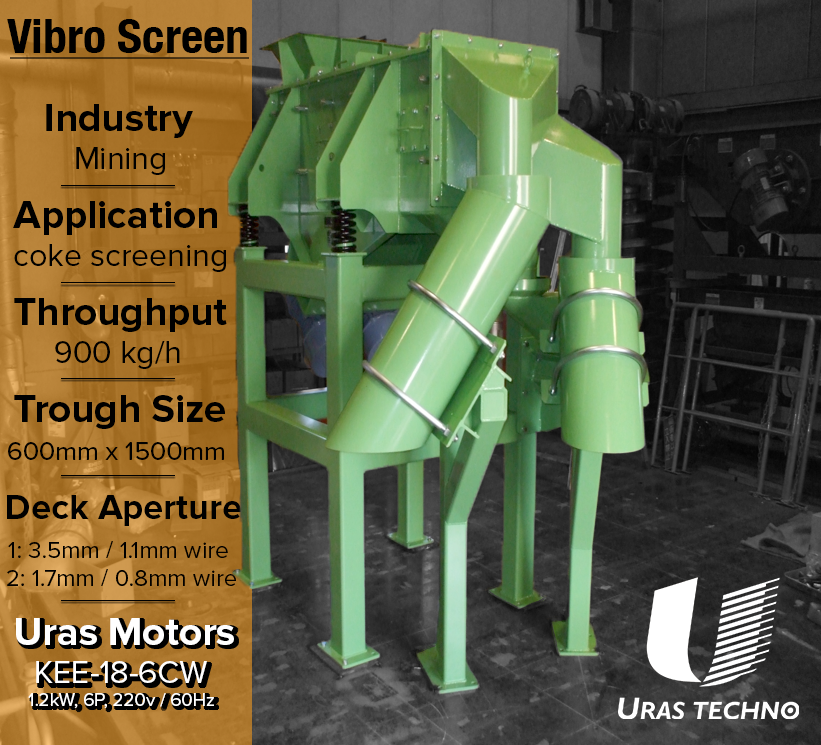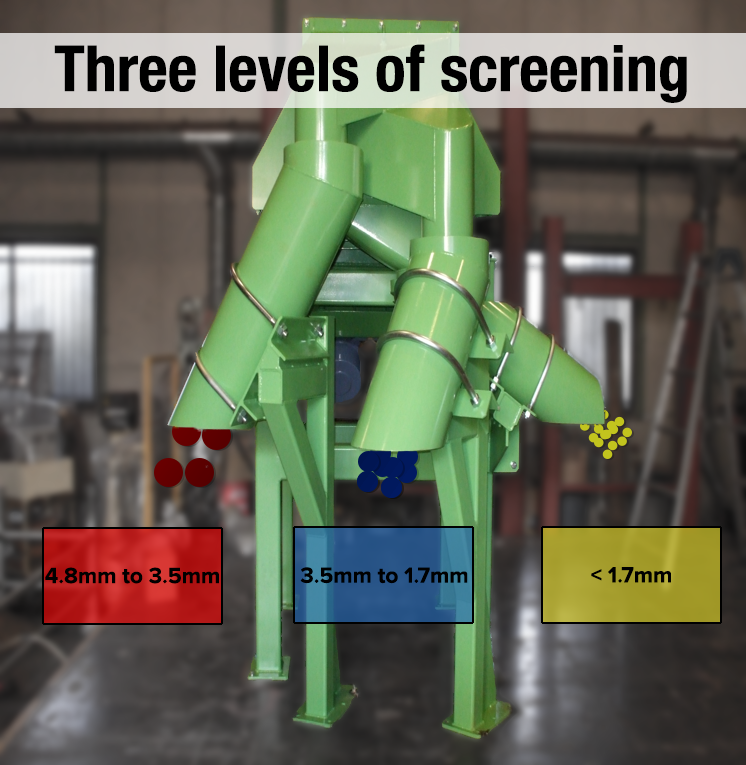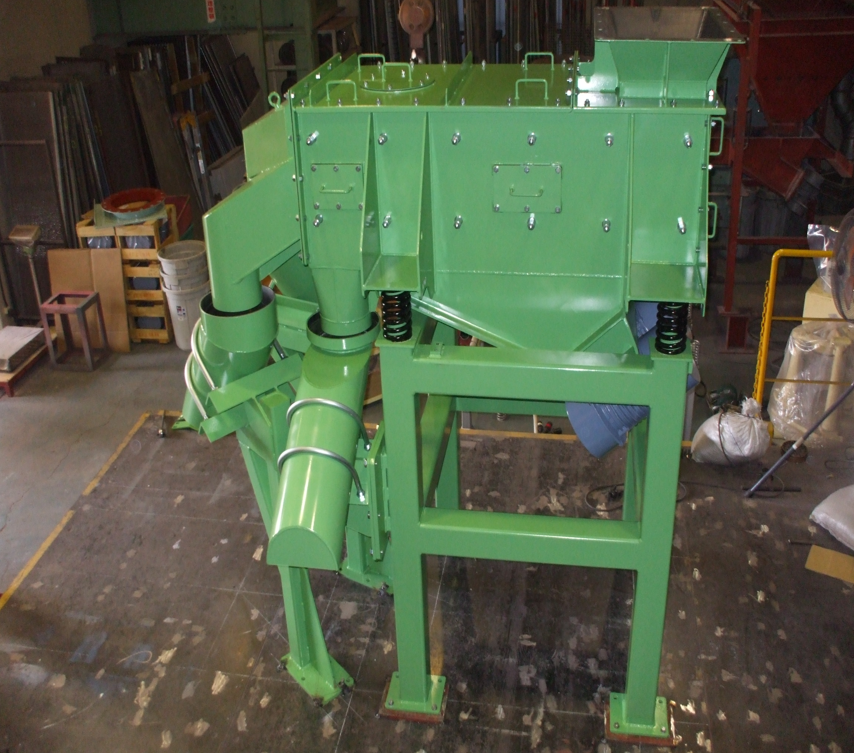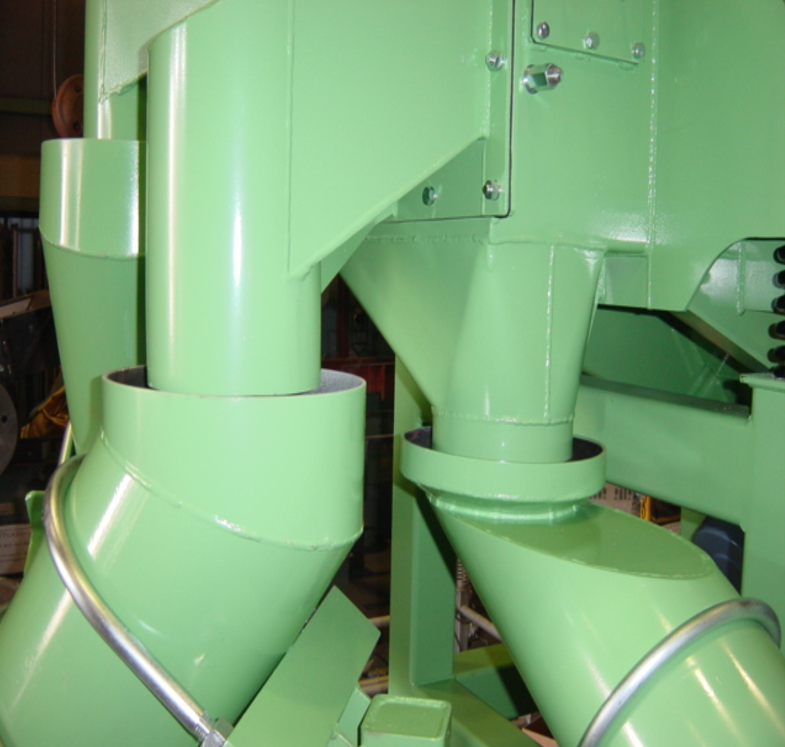 October 1, 2018
Announcement of the Opening of URAS TECHNO America
Dear Valued Customer,
URAS TECHNO is proud to announce the opening of our first international sales office, URAS TECHNO America. Our US office has opened on October 1st, 2018, with the purpose of expanding our presence in the US and other international markets. The address and phone number of the new office are below:
2828 Clinton Avenue, Cleveland, Ohio 44113, U.S.A
TEL: 1-216-352-8757
We would like to express our deep gratitude for your many years of support. We look forward to continuing working closely with you in the future, and we hope that our expansion will help us to continuously improve our level of service to you.
March 22, 2018
The Uras Vibrator has surpassed 900,000 units shipped.
The 900,000th Uras Vibrator was shipped in March, 2018.