Multi Electromagnetic Conveyor
Conveyors
Electromagnetic Vibrating Conveyor
Multi Electromagnetic Conveyor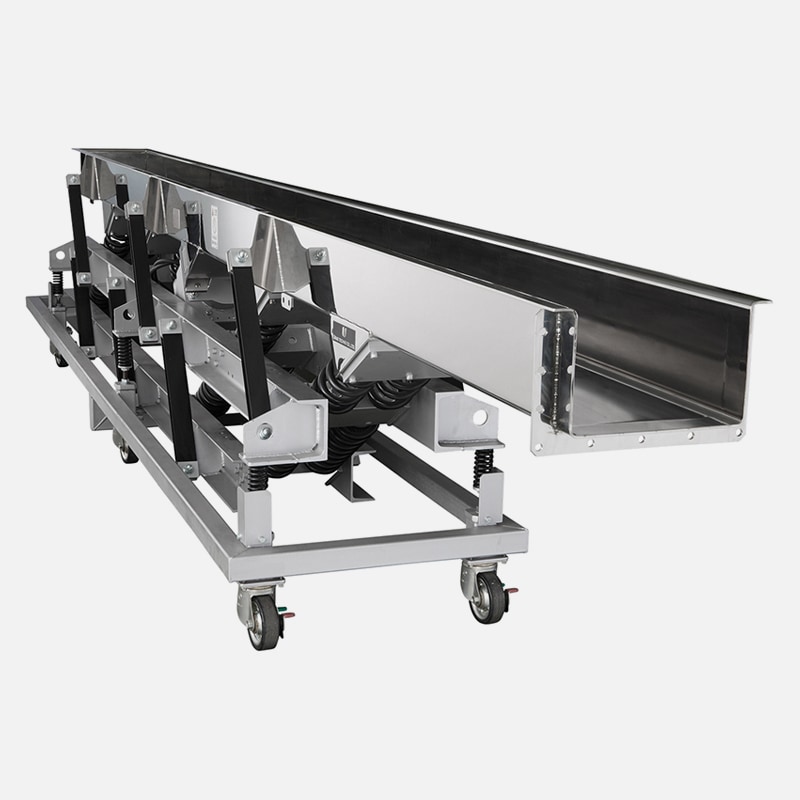 MCP-30-5S
The Uras Multi Electromagnetic Conveyor is able to convey materials across long distances without transmitting vibration to the work floor.
---
Details about this product
Advantages
Conveys materials up to 30 meters.
Very minimal transmission of vibration to the ground.
Simple and maintenance-free construction.
Use of resonant vibration ensures minimal power consumption.
Conveying capacity is easily adjustable.
Primary Applications
Conveying and removal of foreign matter from granluated sugar, variable conveying of quicklime to silos, drying medical equipment
Materials that can be handled
Cement, Limestone, Maltitol, Recovered Shell (Bad Blocks), Rubber Plugs, Silica Sand, Sugar
Primary Users
Ceramics, Chemical, Food, Mining, Precision
Standard Specifications
Model
Trough Dimensions (mm)
Max Handling Capacity
(t/h)
Width
Length
Depth
MCP
300-1350
3000-5000
200-250
20-125
MCR
300-750
3000-5000
200-250
20-65