Conveyors
Trough Vibrating Conveyor
Vibro Conveyor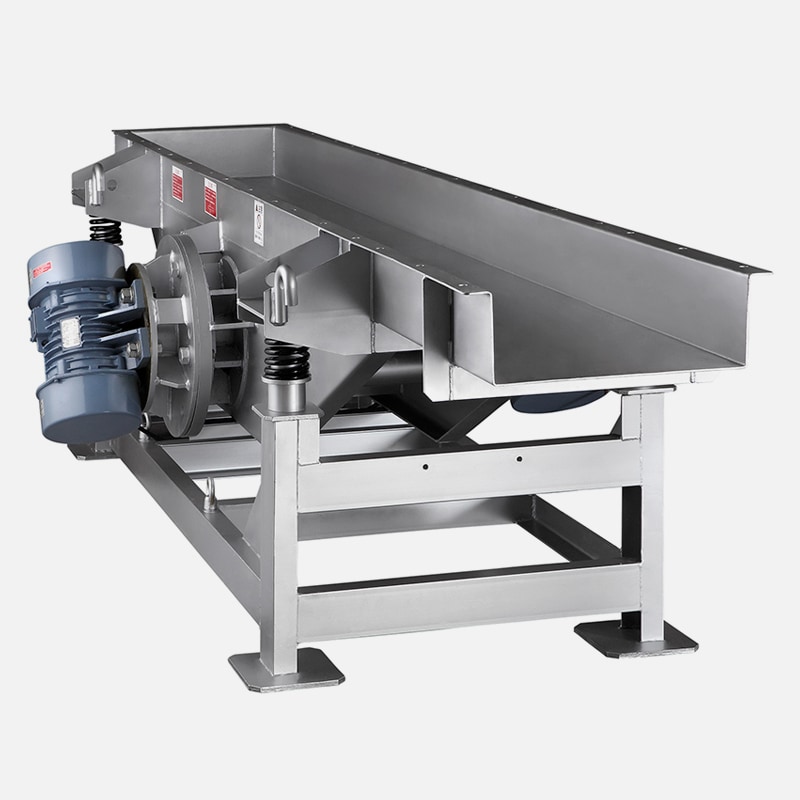 CDF-45-03
The Uras Vibrating Conveyors are low-maintainance, provide complete discharge of materials, and prevent spilling and contamination.
---
Details about this product
Advantages
Complete discharge of materials for easy cleaning and maintenance.
Enclosed trough prevents spilling and contamination, keeping your work area clean.
Can handle any material, big or small, hot or cold.
Possible to perform other processes during conveying, such as heating, cooling, drying, and so on.
Primary Applications
Conveying steel scrap to a furnace, long distance conveying of molten slag, conveying incinerated ash, conveying and heating or cooling of powder materials and clumped materials
Materials that can be handled
Castings, Rubber Plugs
Primary Users
Medicin, Mining, Steel
Standard Specifications
Model
Trough Dimensions (mm)
Max Handling Capacity
(t/h)
Width
Length
Depth
CD
300-1500
2000-10000
145-250
15-150
CPR
300-1500
5000-20000
200-250
20-140
CBR
300-1500
5000-20000
200-250
20-140